Heroshe
Heroshe Co-founder Chichi Ukomadu moved to America to pursue her vision to connect Africans with quality US products at affordable costs to them.
She ventured into the American job market. She was confident that her Computer Science degree combined with her prior experiences at Shell and KPMG Nigeria would allow her have her choice of jobs. She searched for months, growing more and more discouraged with each day that passed without a job. Months turned into years without a job offer.
Then, her husband asked her a simple question: "What are you passionate about?" The answer came easily: shopping and helping people. "Can you turn either of these passions into a business?" he asked. Then she realized she had already been doing a combination of both passions for years.
Heroshe was founded with a desire to serve people. Since opening our doors in 2012, Heroshe has been connecting Nigerians with quality US products they deserve at shipping prices they can afford.
The Challenge
Heroshe built their initial MVP (minimum viable product) on Wordpress.
As their business continue to grow, Heroshe experienced issue with websites crashes because of too many plugins.
What we did
FluidAngle built a Custom Enterprise Solution for Heroshe. Heroshe CES focused on their customer and their needs.
FluidAngle created the site map around their customer journey.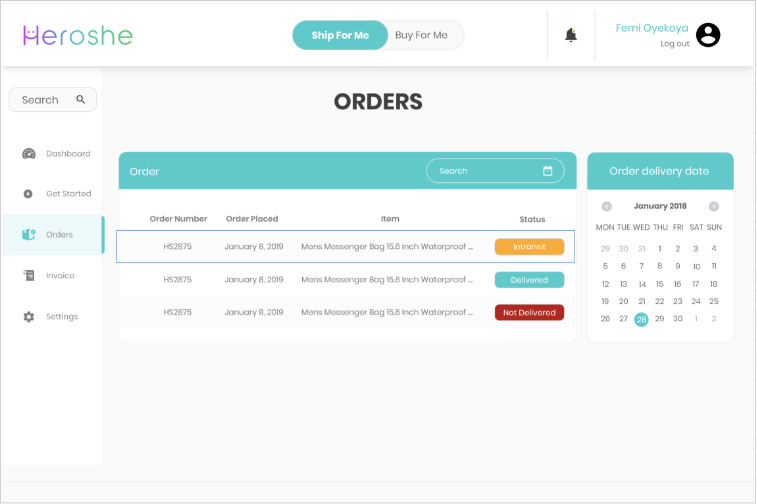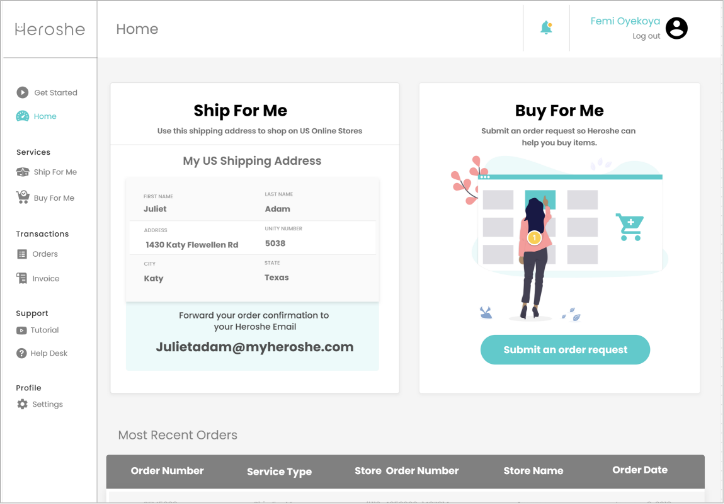 Osinachi Ukomadu & Chichi Ukomadu
It was a wonderful experience working with the fluidangle team. When we started, I had doubts whether the team would understand the scope and complexity of our project. Our initial conversations started building my confidence. After much thought and research on the team; seeing their pedigree and accomplishments, I decided to move forward. I was impressed by the depth of knowledge and expertise exhibited on the project. The final output exceeded my expectations. The team was very flexible and responsive to our needs. I was so impressed that I continued working with some of the talents in the next phase of the project.
Co-Founder & CEO, Osi Ukomadu
TECHNOLOGIES
INTEGRATIONS